Dog Obedience Training in Phoenix, AZ
With more than 25 years of success in in-home dog training throughout Phoenix, Tolleson, Glendale, and Goodyear, AZ, Bruce Lincis Dog Training is ready to turn your pup into a well-behaved pet. Bruce specializes in training puppies to adult dogs, as well as aggressive dogs and those being singled out for service dog training. He believes in training owners as much as their dogs, so they can continue to encourage good habits at home. All dogs can be trained or rehabilitated, and every dog truly deserves a chance!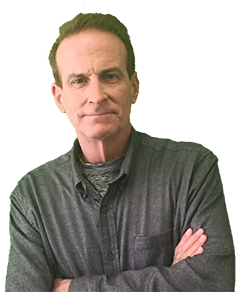 About Bruce
I learned as a teenager that I had a gift with communicating with dogs. I grew up with many dogs in my home and neighborhood and I did a lot of reading on dogs and training them which helped me form my own opinions on how best to work with dogs. I went to college to study music but, outside of school, dogs were my passion which led me to have a dog walking service and boarding dogs. My life seemed to revolve around dogs like it does today. Through the years I did a lot of training for family, friends, etc. mostly free of charge. I just loved the opportunity to work and fix complex problems that people were going through with their dogs. I realized that the best teachers and trainers were the dog owners. They just needed the tools and confidence to work with their dogs, which is how I approach the training process. I finally decided to turn my skills into a business which is where I am now with Bruce Lincis Dog Training.
Set a Good Example for Your Dog
Do you have a new puppy that's wild and mischievous? How about a rescue pup that still has a few bad habits? Fostering for aggressive dog rehabilitation? No matter the demeanor of your dog, training can go a long way towards fostering better habits and a healthier attitude. Bruce Lincis Dog Training is ready to deliver the personalized in-home dog training your pooch needs to overcome its bad habits—from overexcited tendencies, to aggressive attitudes, to barking, potty training and destructive behavior! Bruce will tailor dog obedience training in Phoenix, AZ around your unique dog: from puppies and adult dogs, to rescues, fosters and transplanted pups.
The secret to Bruce's approach to adult dog and puppy training in Phoenix, AZ is a focus on both the dog and the owner. He believes the best teachers and trainers are the dog owners themselves, and that issues such as aggressiveness and bad habits need to be addressed in the moment, by the owner. Bruce will teach you how to exert control in your household, so you can set a clear line for right and wrong when it comes to your dog's behavior. Bruce will lay out a plan that owners can carry on after an initial training session, to ensure results that stick. In fact, it often only takes a single 2-hour training session (cost $180) to instill good habits in your dog. With effective training to promote better behavior, you'll be able to enjoy the company of a good companion worry-free for the rest of your dog's days!
Dog Communication
Owner Bruce Lincis has a high level of communication with dogs and trains on voice intonation, as well as recognition of canine facial expressions.
25 Years of Experience
A self-taught dog trainer of more than 25 years, Lincis aims to train as many dogs as possible!
All Breeds of Dogs
Bruce does all obedience training and will work with all breeds and types of dogs. He also creates a tailored game plan for training your dog that you can follow yourself!
Dog Rehabilitation
Bruce is a firm believer that aggressive or formally neglected dogs can be rehabilitated and every dog deserves a 2nd chance.
Addressing Unique Situations
He's committed to addressing every individual dog and every unique situation, to ensure owners and their pets are able to live happily ever after.
Proper Training for Your Pup
Don't let bad habits and attitudes destroy your relationship with your dog. Seek proper in-home dog training from Bruce Lincis Dog Training and correct these habits now and over the long-term!
Proudly offering dog obedience training and general dog training to residents of the following areas:
Phoenix, AZ
Scottsdale, AZ
Queen Creek, AZ
Mesa, AZ
Chandler, AZ
Casa Grande, AZ
Glendale, AZ
Peoria, AZ
Maricopa County, AZ
Tucson, AZ & surrounding areas
Prescott, AZ & surrounding areas