Aggressive dogs can get a bad label, even if they don't exhibit violent tendencies. Jumping, nipping, chasing, barking or growling all need to be resolved so they don't pave the way for more dangerous habits. Bruce Lincis Dog Training is ready to help, offering aggressive dog rehabilitation in Phoenix, Tolleson, Glendale, and Goodyear, AZ.
Whether your dog has tendencies developed when they were a pup or you're harboring a rescue with trauma-induced aggression, it's never too late to give the dog the attention it needs. Bruce helps owners make sure their dogs aren't a threat, and that any aggression is replaced with positive attitudes and habits. Contact us to learn more.
Identify the Triggers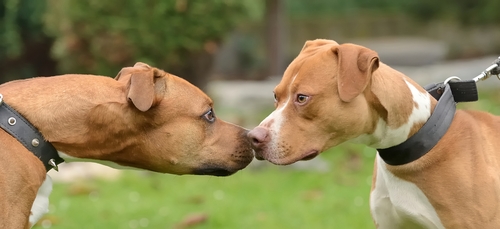 The first step in aggressive dog training in Phoenix, AZ is to identify what's triggering the aggression. Bruce works with owners in their homes, pinpointing where the dog's aggression comes from and what the tipping point is.
Many times, food or territory are causes for aggression. Dogs will perceive threats or exert dominance when there's no reason to. By identifying the trigger, Bruce can help you pinpoint the right course of action to show your dog there's no reason to be aggressive.
Removing Triggers
Remedying aggressive behaviors and attitudes is twofold. First, aggression must be corrected in the moment by the owner. Second, it must be done in a way that shows owner dominance, without triggering even more aggression.
Bruce's aggressive dog rehabilitation will teach you how to call the shots when your dog is being aggressive, putting them in their place without feeding into their behavior. His methods help your dog understand that they're not behaving correctly and, more importantly, teaches them how to behave instead. The result is reformed behavior that's good for the dog and the owner!
Better Behavior Through Aggressive Dog Rehabilitation
With Bruce's methods for aggressive dog training, it's possible to change your dog's attitude for the better. Help them leave behind the brand that comes from barking, nipping or fighting and instead, adopt a new personality that's better for everyone. Contact Bruce Lincis Dog Training at 602-295-6800 to get started on rehabilitation, service dog training, puppy training, and more right away.